About ESKF
ESKF (England Shotokan Karate-Do Federation) is a family orientated Karate Club in South East London specialising in Shotokan and Shito-Ryu Karate. Tuition is provided by our fully insured and qualified Instructors. Japanese commands and instructions are progressively taught during the lessons thereby allowing Karate to develop not only a physical discipline, but a mental discipline too. We are affiliated to the WUKF, the World Union of Karate-Do Federations, now the largest World Governing Body for karate.
We are very active on the competition circuits, where our students attend both national and international events. ESKF is currently Number 1 in the United Kingdom and Number 2 in Europe based on past international competition results. All our instructors are either past or current World or European Champions.
We create a friendly atmosphere in our classes for both children and adults. Our minimum entry age is four years old and there is no maximum age.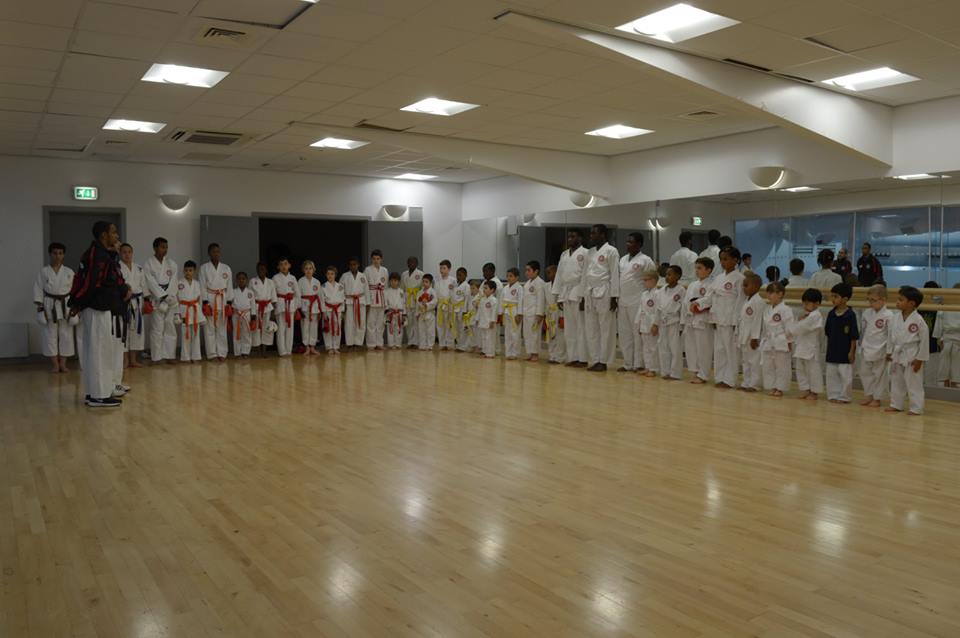 We train at the Wavelengths Leisure Centre on Mondays, Wednesdays, Fridays and Saturdays, at the Glassmill Leisure Centre in Lewisham on Tuesdays and at the Durning Hall in Forest Gate (immediately behind Forest Gate train Station). See maps and addresses of our training venues on our "Contact us" page.
All our lessons at the Wavelengths Leisure Centre are for two hours at a time. Glassmill leisure centre classes are for one hour, and Durning Hall in Forest gate for one and a half hours.
All of our instructors are fully insured and CRB checked.
Our Chief Instructor at ESKF is Sensei Essam Shreif, is a 7th Dan and a WUKF International Referee Commissioner. He is also a past world champion in kata.